For The Passionate Home Cook.
We're on a mission to bring the finest culinary experience to your kitchen through appliances that perform brilliantly, are designed to last, and fit your every kitchen need.
Featuring powerful motors and high-quality blades, Magimix allows you to create culinary masterpieces.
Designed to provide ultimate versatility and give you the freedom to experiment with recipes of your own.
Crafted and outfitted with the finest materials Magimix is the ultimate kitchen experience.
60 Years of Culinary Innovation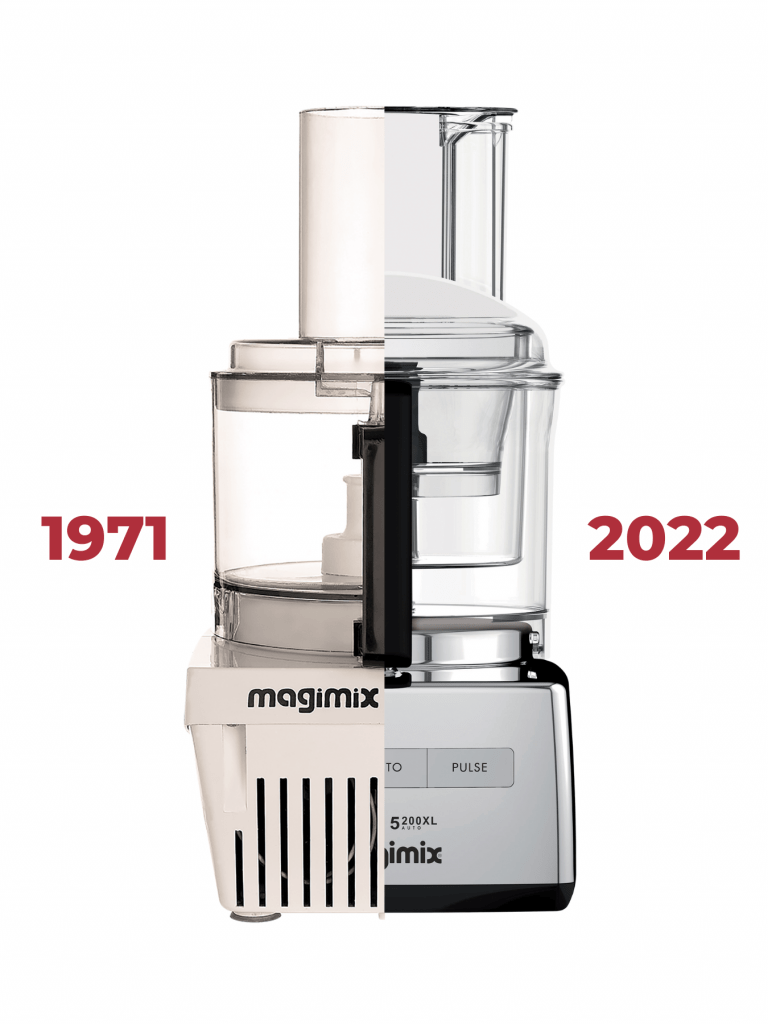 It all started in 1961 when Pierre Verdun, a butcher from Montceau les Mines, a small village located in the heart of Burgundy, a region noted for its gastronomy, and Robert Comte created the first food preparation machine with a blade on the bottom of the pot. 
Robot-Coupe's original idea was to create a single machine that could perform a variety of routine tasks for professional chefs (such as chopping, grinding, kneading, and shredding). He patented the invention and hence created the first multi-function food processor in the world. The brand developed quickly and expanded internationally.
A bit envious, his wife asked him if he could make a smaller version of the product for her domestic use. The first compact domestic food processor was created on the 1st March 1971 under the brand name Magimix. 
In 1980, the French Groupe Hameur took over the two brands and is still the sole owner of the company today with over 150 employees and an international brand presence, thanks to the network of subsidiaries around the world.
The world's top restaurants use the professional versions of our products and are true to our origins and always at the forefront of innovation. Designed and made in France, Magimix is the perfect aid for all your food preparations.