The Original Food Processor
Built to create a single machine that can perform a wide variety of tasks including: .
The Magimix food processors have been made in Burgundy, France, since 1971, a region known for its gastronomy, the art of choosing, preparing, and enjoying good food.
All Magimix products are carefully crafted with the finest materials available in order to ensure you can enjoy your appliances for years to come.
Savor the quiet and robust nature of each Magimix appliance, created and designed in France with your optimal experience in mind.
"I love my food processor! I make peanut butter, shred cheese, carrots and potatoes. I just recently started making homemade butter in it!"
"I thought I'd really like it, but it exceeded my expectations, and I'm here to say, I REALLY REALLY LIKE IT!! The first time I used it I made the smoothest hummus I've ever made."
"I received the package and was super excited. I took everything out to inspect it and I was impressed with the look and feel of everything, high-quality materials all around."
"This came on time and is easy to use. It has so many uses that it saves a ton of time in the kitchen. Brilliant salsas, easy doughs, and the perfect texture of bars."
"I like how I can trade in all the small appliances in my kitchen for just this one! My kitchen is getting run over with all kinds of gadgets but it's taking up all my cabinet space!"
"Most powerful motor, most reliable brand out there! Quiet, easy to use and clean. So versatile! Would make anyone who loves to cook very happy!"
The ultimate food processor, crafted to deliver an unparalleled culinary experience tailored to your specific needs. It's a work of art crafted with utmost care for cooking, pure and simple.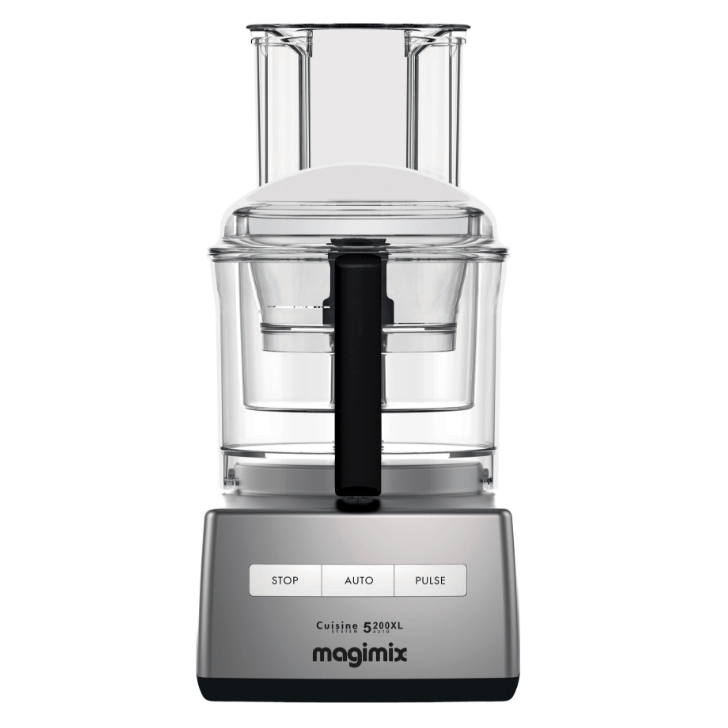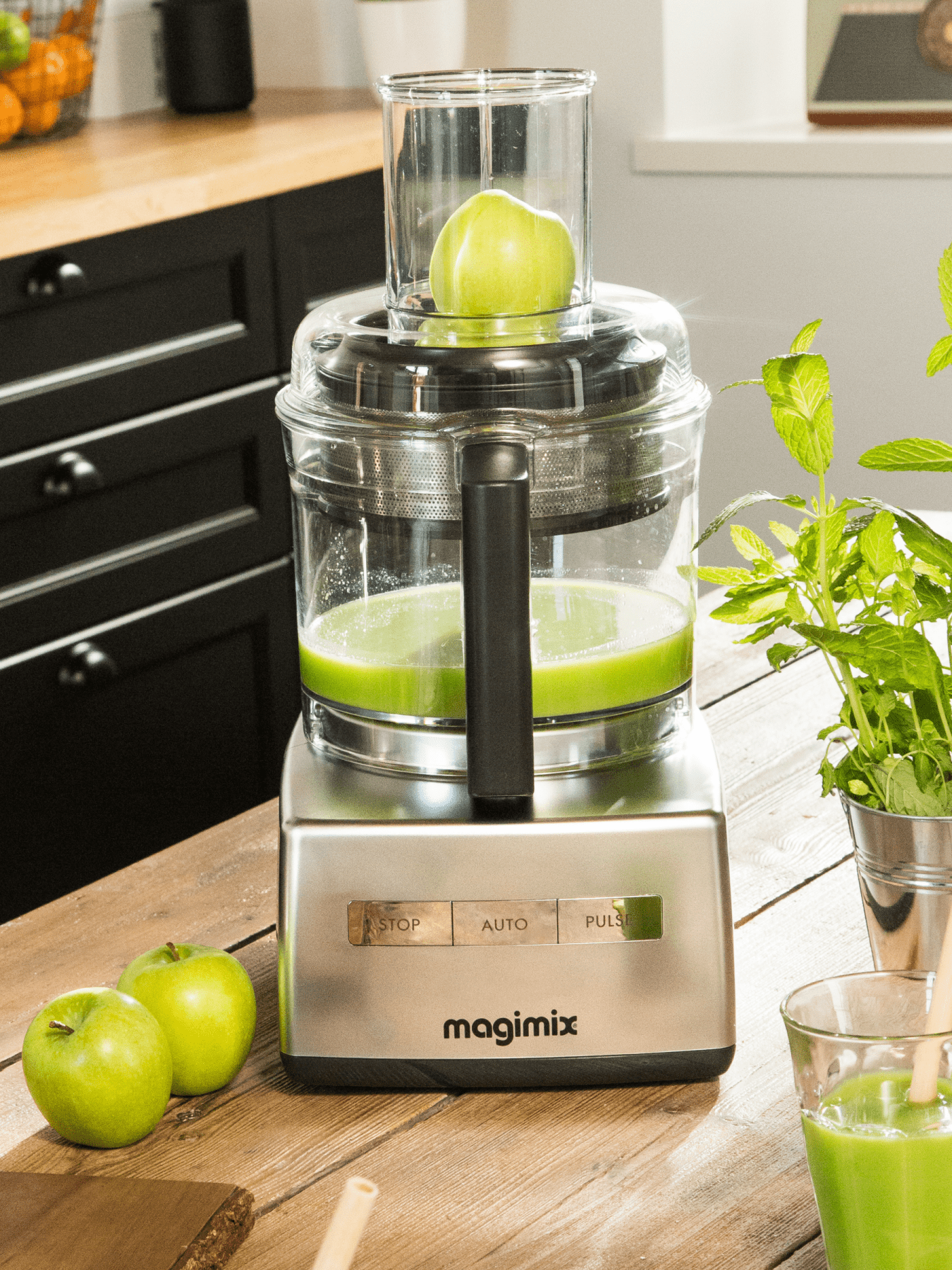 Instantly extract the fresh juice of fruits and vegetables.
Compatible With: 4200XL, 5200XL Food Processors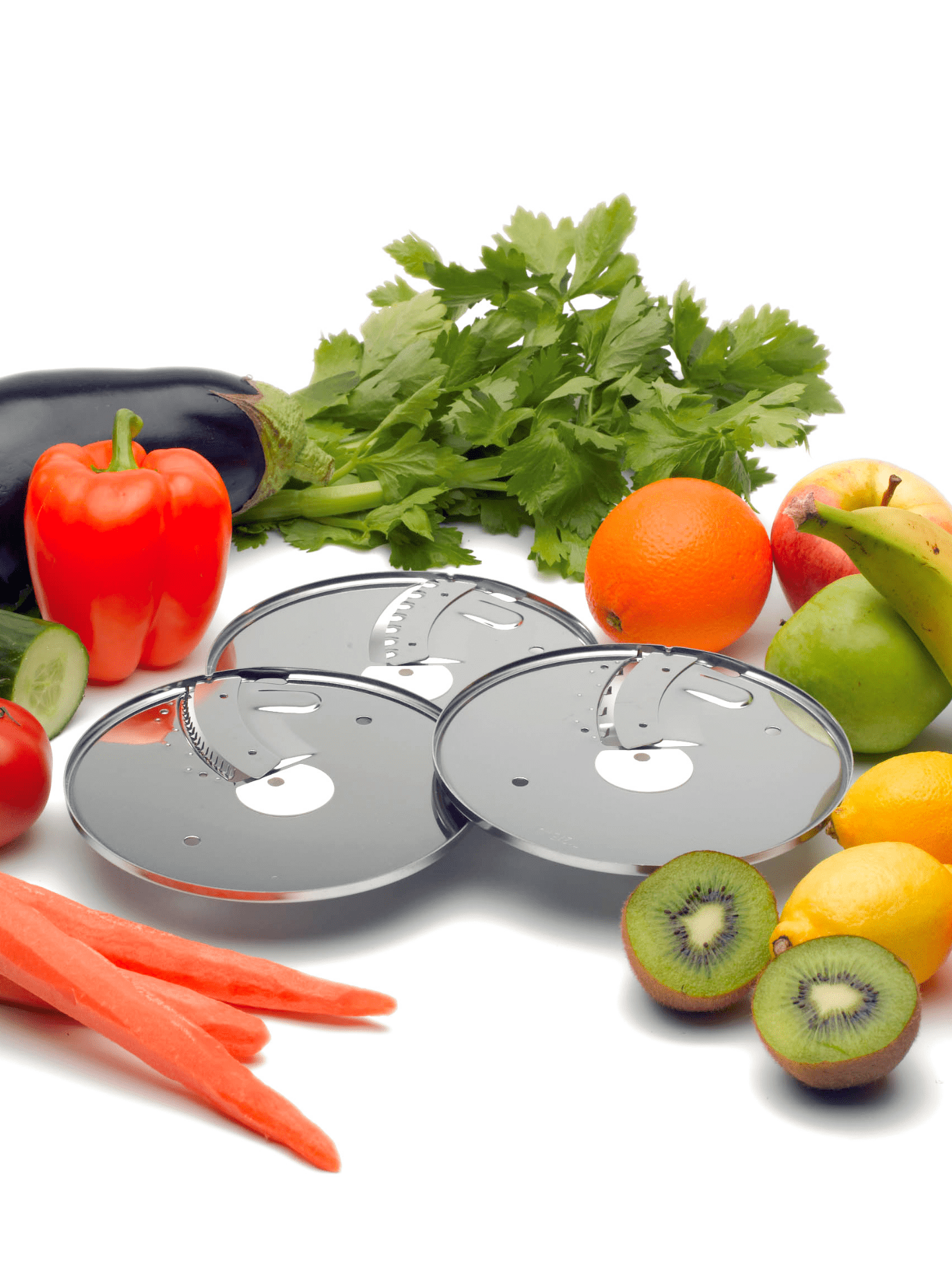 Quickly cut your food with precision and style.
Includes: Fluted Disk, Large Julienne, Small Julienne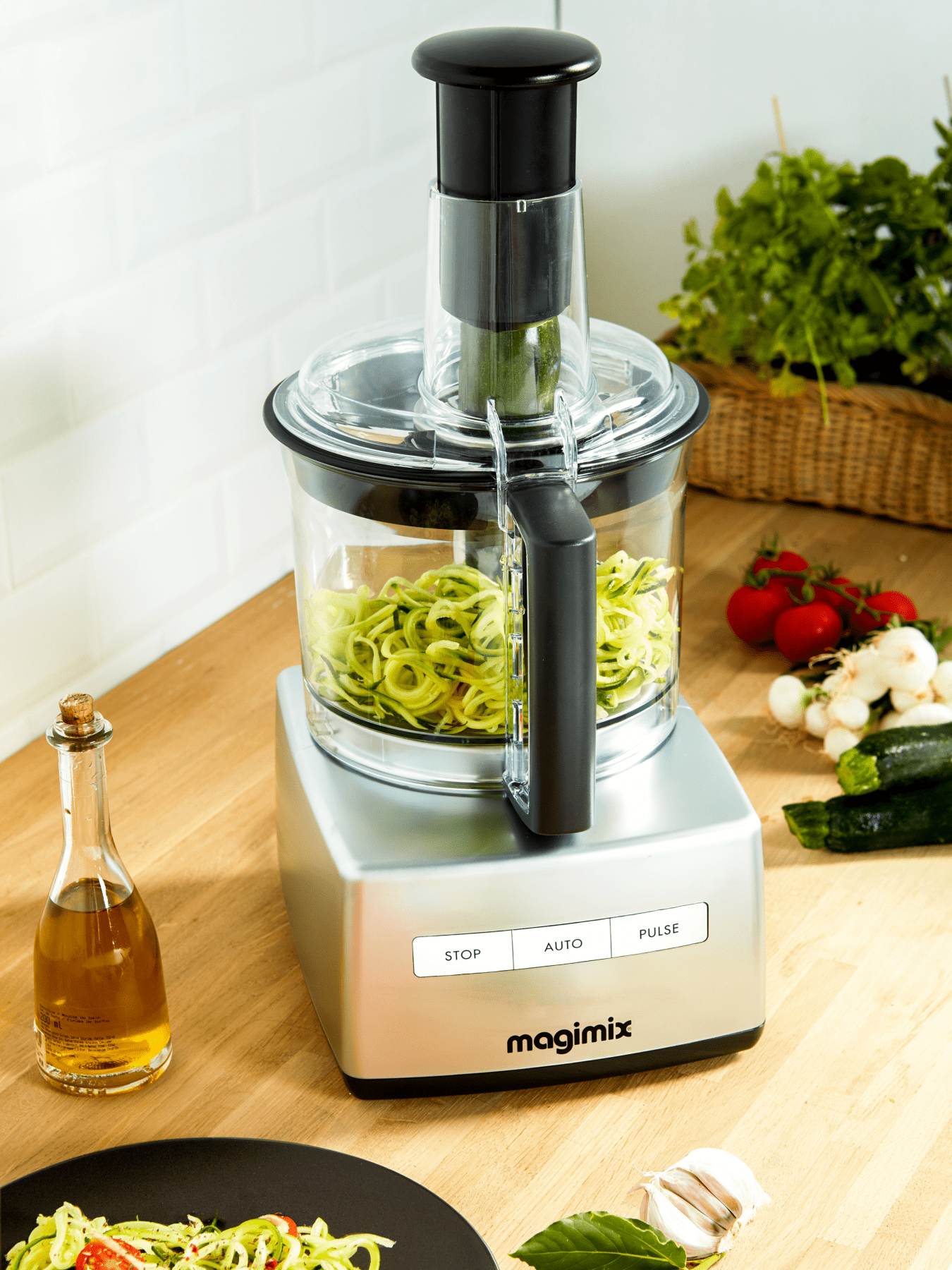 Create pasta-like noodles out of healthy vegetables.
Compatible With: 4200XL, 5200XL Food Processors
In a masterpiece of form-meets-function design, our Vision Toaster lets you watch as your bread browns, making sure it's toasted to perfection. Watch it toast, never burn.
Certified Refurbished Program
Enjoy the same great Magimix US quality and experience, at a lower cost while supporting our efforts of going green.